In our latest blog, we answer the question: What is the difference between a bookkeeper and an accountant?  
If you choose Stellar Accounts for the financial needs of your business, you will work with a Certified Practising Accountant and Registered Tax Agent with over 20 years-experience in both the private and public sectors.
That means you're not paying a premium to have a junior do the bookkeeping, BAS and tax preparation – instead you've got a professional doing all the work.   
Find out more below or contact Stellar Accounts today on 0428 887 104 or online here.  
What is a Bookkeeper?
A bookkeeper usually processes data and matches transactions in accounting software with little understanding of the impact on the business from an accounting management perspective.    
They cannot advise on tax or GST matters, or provide any financial advice, and they don't have the qualifications to do so. A standard bookkeeper likely has little in the way of formal qualifications.  
Bookkeepers should only provide services like processing of invoices, payment of bills etc.    
There are a lot of unqualified people out there offering bookkeeping services – however if you're registered for GST you MUST use a BAS or Tax Agent to manage your bookkeeping, BAS and tax requirements. 
What is a BAS Agent?
A BAS Agent can advise on GST matters, but they're not qualified to provide tax advice, tax assistance or prepare tax returns.   
BAS Agents can do processing, plus payroll and super and prepare BAS returns.  
They're good for large businesses that need a qualified and experienced person working solely on their accounts on a daily or regular basis.  
BAS Agents need to have a minimum of a Cert IV qualification plus completed a BAS/GST course. They also need to do ongoing certified training to keep their skills up to date.  
What is a Tax Agent?
A Tax Agent is a specialist accountant who can provide you with a complete service – from bookkeeping to BAS and tax preparation as well as tax advice, planning and guidance.    
A tax accountant should at least have a degree in accounting or business and for added insurance, they can have a CPA (Certified Public Accountant) or CA (Chartered Accountants) membership, which ensures additional protection to clients, as well as ensuring your accountant has the required qualifications and experience via ongoing professional education.  
B
enefit
s
 of 
H
iring a 
P
rofessional 
W
ho is 
B
oth an 
A
ccountant and 
B
ookkeeper 
There are two main benefits of hiring a professional who can fulfil accounting and bookkeeping needs – cost and knowledge.   
When Stellar Accounts conducts bookkeeping for clients, it means we are right across their business and can provide timely advice and guidance on all financial matters affecting their business.    
We regularly review profit and loss statements to ensure that businesses stay on track with their financial goals and identify any issues with income or expenses.   
Consider us like a silent partner for clients – available to discuss their business with knowledge when needed.    
Also, when we perform the bookkeeping and BAS preparation, tax return fees are reduced as we do not need to do any additional work to get the accounting records ready for the tax return as all this work is done during the year.    
Working with one person who has a complete understanding of the stress, strain and success of your business, assists you to keep on top of your reporting obligations as well as your business finances.    
What is the Difference Between a Bookkeeper and an Accountant?
If you're searching for a professional who can take control of your bookkeeping and accounting needs, give Stellar Accounts a call today on 0428 887 104 or send us an online message here.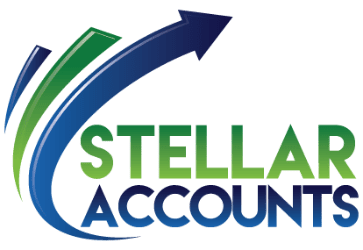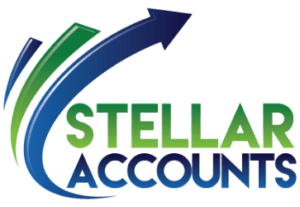 Stellar Accounts is Brisbane's leading small and new business accounting firm. We have a reputation for simplifying your accounting, tax and bookkeeping needs so you don't need to stress or worry.
With more than 20 years' experience across a wide array of industries – our clients (typically small and medium sized businesses) – gain a distinct advantage over their competitors because we keep them in the loop of the latest information and regulatory requirements. Call us on 0428 887 104.
Check out our blog for the latest news – including tips and tricks for better managing your business or personal financials.