Are you a small business owner who's struggling to find the time to meet with your bookkeeper or accountant? Then you may be wondering, what is online bookkeeping, and will it work for you.   
There are plenty of benefits of enlisting an online professional to take charge of your books and other accounting needs.   
It gives you flexibility and means you don't need to make time in your busy schedule to meet with a person face to face or drop off records.   
For more information keep reading our blog below, or contact our Certified Practising Accountant today on 0428 887 104 or enquire online here.   
S
ervices
an 
O
nline 
B
ookkeeper 
P
rovide
s
An online bookkeeper offers the same services as one who would come to your office, including:  
Reconciliation of accounts

 

 

Payroll

 

 

Accounts receivable and payable functions

 

 

Preparation of BAS (if they have the qualifications to do so)

 

 

Other compliance requirements

 

 
If you are registered for GST, a standard bookkeeper won't be qualified to carry out the work required, so you will need a BAS or Tax Agent to manage your bookkeeping, BAS and tax requirements.   
For more information on this topic, click here.  
V
irtual 
B
ookkeeping 
P
rocess
The process depends on the client's needs, but if using accounting software, it would normally entail: 
Client providing access to the software

 

 

Client providing soft copies of invoices for reconciliation purposes

 

 

Keeping in email or phone contact to discuss queries 

 

 
There is no real difference to an in-office bookkeeper, except that the client doesn't need to find a desk for them, and they can answer queries when they have time via email or on the phone.   
Professional and Reliable Online Bookkeepers
At Stellar Accounts we understand that it can be hard to get a reading on someone if you've never met them in person.   
We would recommend sighting their qualifications and client referrals and having a phone or video conference meeting to ensure you're comfortable with them. 
For Stellar Accounts, you can also join my Small Business Tax Page on Facebook to get a feel for me and how you can benefit from the services I can provide.  
How 
C
an 
O
nline 
A
ccountants 
A
dd 
V
alue to 
T
heir 
C
lients?
Giving back time to focus on business and/or family

 

 

Providing accurate and complete accounts

 

 

Provide advice as required

 

 

Ensuring their BAS and 

t

ax returns are lodged correctly and on time

 

 

Flexibility of being able to email or phone without having to make a structured appointment and arrange time away from their business to meet with bookkeeper/accountant

 

 
What is Online Bookkeeping?
For a qualified and professional online bookkeeper or accountant, why not consider Stellar Accounts?  
Contact our friendly team today on 0428 887 104 or enquire online here.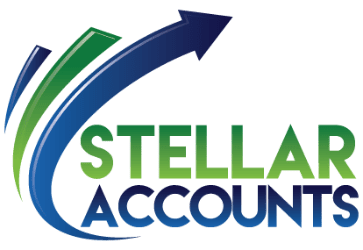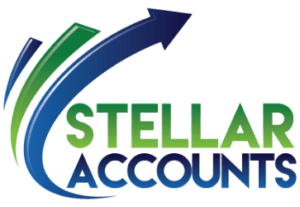 Stellar Accounts is Brisbane's leading small and new business accounting firm. We have a reputation for simplifying your accounting, tax and bookkeeping needs so you don't need to stress or worry.
With more than 20 years' experience across a wide array of industries – our clients (typically small and medium sized businesses) – gain a distinct advantage over their competitors because we keep them in the loop of the latest information and regulatory requirements. Call us on 0428 887 104.
Check out our blog for the latest news – including tips and tricks for better managing your business or personal financials.