Running a business can be all-consuming but if your figures, paperwork and the time it takes to meet with your accountant are leaving you feeling swamped it might be time to think about making the switch to virtual bookkeeping.
With more than two decades of experience in both the private and public sectors, Debbie Hoffman, a Certified Practising Accountant (CPA) and registered tax agent, might be the right person to get your books in order and keep them that way.
And the best part is it doesn't matter which Australian city or town you are in, Debbie can help fulfil your bookkeeping or accounting needs without having to meet face-to-face.
How can a Virtual Bookkeeper help me?
Like countless other businesses in Australia these days Stellar Accounts is 100% online, so why is Debbie the virtual bookkeeper for you?
The Australian Taxation Office website says, "Once set up, electronic record-keeping packages can save you time."
Making the leap online means you no longer need to travel to visit with your accountant or bookkeeper.
The work carried out by Stellar Accounts takes the stress away and allows you to regain all-important family time. The pricing is tailored to suit the specific circumstances of clients, and Debbie knows the pitfalls and can help businesses, both new and old, steer clear of them.
Our Virtual Bookkeeping Services
Services offered by Stellar Accounts:
CPA and registered tax agent also performing the bookkeeping, keeping costs low in relation to BAS and Tax return services as all work is performed by the same person
XERO partner, MYOB and QBO proficient
Full service (ie business advisory, bookkeeping, BAS and Tax Returns) – weekly, monthly, quarterly basis to adhoc/rescue work.
Ongoing support and service for your business, including to help manage tax, GST and super obligations
Provide meaningful assistance and reporting mechanisms to ensure your business is making decisions on correct and current information
What businesses do we cater for?
Stellar Accounts works mostly with small to medium size businesses, including sole traders, companies and trusts .
We specialise in numerous industries including trades, travel, eCommerce, and short-term rental and accommodation, with particular expertise in accounting needs for Airbnb owners.
According to the ATO these are some of the advantages electronic record-keeping software :
increase the quality of your business management and record keeping
track sales and expenditure
streamline your accounting practices
increase compliance with your tax obligations
automatically tally amounts and provide ready-made reports
develop summaries and reports for GST and income tax purposes
report some information to us online (if the package meets our requirements), for example your activity statement
use less physical storage space
back up records and keep them in a safe place in case of flood, fire or theft.
Virtual Bookkeeper Review
Here's what our clients say about the virtual bookkeeping services offered by Stellar Accounts:
Anita Cooney, who runs a small business is one of Debbie's happy clients and says she cannot fault her service.
"She made our bookkeeping literally effortless for an extremely fair price. Thank you so much for looking after us! 🙂"
How to contact Stellar Accounts for your virtual bookkeeping needs?
If you need help getting (and keeping) your books in order call us on 0428 887 104 or enquire online.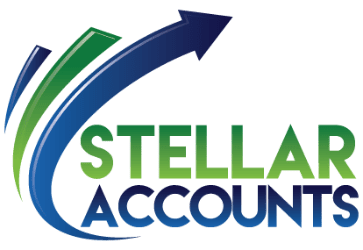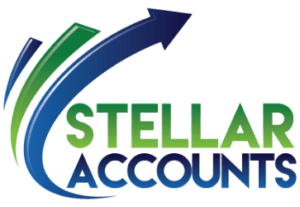 Stellar Accounts is Brisbane's leading small and new business accounting firm. We have a reputation for simplifying your accounting, tax and bookkeeping needs so you don't need to stress or worry.
With more than 20 years' experience across a wide array of industries – our clients (typically small and medium sized businesses) – gain a distinct advantage over their competitors because we keep them in the loop of the latest information and regulatory requirements. Call us on 0428 887 104.
Check out our blog for the latest news – including tips and tricks for better managing your business or personal financials.