If you're looking to take some of the stress and bother out of running your business, here are some tips for small business bookkeeping.
Stellar Accounts specialises in small to medium businesses and operates completely online, making your accounting as simple as possible.
Let us take care of your small business bookkeeping and give Debbie at Stellar Accounts a call today on 0428 887 104 or enquire online here.
Industries We Service
At Stellar Accounts, we service any small to medium size businesses but specialise in;
eCommerce
Trades
Travel
Airbnb / short-term accommodation
Beauty
Hospitality
As we service a variety of industries, we ensure our clients are provided with up to date information to gain an advantage over their competitors and meet all taxation and other regulatory requirements.
Tips for Small Business Bookkeeping
Here are our 5 tips for small business bookkeeping:
Use accounting software.
Have a separate bank account for business income and expenses.
Keep softcopies of all expense invoices, receipts etc.
Streamline as much of your bookkeeping processes as you can.
Have a great relationship with an accountant that specialises in small business.
Online Systems we Recommend
At Stellar Accounts, we use and recommend XERO. However, we always suggest clients use the software they are comfortable with.
We do also work with clients who use other accounting software systems like MYOB and QBO, plus the free software like WAVE and Freshbooks.
About Stellar Accounts
Full service (ie business advisory, bookkeeping, BAS and tax returns). We help manage tax, GST and super obligations.
CPA and registered tax agent. That means costs are kept low in relation to BAS and tax return services as all the work is performed by same person.
Ongoing support and service for your business.
Meaningful assistance and reporting mechanisms to ensure your business is making decisions on correct and current information.
XERO partner, MYOB and QBO proficient.
Completely remote and online – saving you travel time.
Small Business Bookkeeping
If you're running a small business and feeling overwhelmed, Debbie at Stellar Accounts can help take care of your bookkeeping needs.
Call Stellar Accounts today for a no obligation consultation on  0428 887 104 or enquire online here.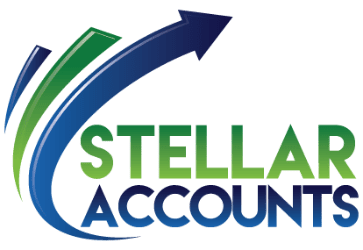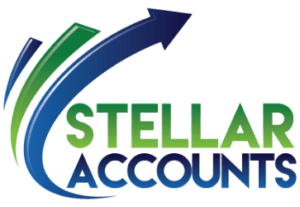 Stellar Accounts is Brisbane's leading small and new business accounting firm. We have a reputation for simplifying your accounting, tax and bookkeeping needs so you don't need to stress or worry.
With more than 20 years' experience across a wide array of industries – our clients (typically small and medium sized businesses) – gain a distinct advantage over their competitors because we keep them in the loop of the latest information and regulatory requirements. Call us on 0428 887 104.
Check out our blog for the latest news – including tips and tricks for better managing your business or personal financials.