Do you want to make sure that you're claiming all possible tax deductions on an investment property?
At Stellar Accounts we specialise in rental property and Airbnb tax returns at an affordable fixed price – $175 or $280 if you have a joint investment property with another person. Plus, no matter where you are in Australia, you can lodge your tax information online via our secure portal here or by reaching out to us by phone or email.
We are experts in accounting solutions for short- and long-term property rentals. Our thorough checklist means we'll help you determine what investment property expenses can be claimed as deductions.
Below we share some of the most important things you need to consider to help you navigate your investment property tax requirements.
What You Can and Can't Claim as a Deduction on an Investment Property
Many investment property owners are not confident about what they can claim, so mistakes are easy to make and possible deductions might be overlooked.
Here are three pro tips to help you get the most out of your rental or Airbnb property:
Keep your records up to date throughout the year
First and foremost, you need to keep accurate records throughout the year. We suggest:
Using accounting software, or keeping records on a spreadsheet
Scanning all invoices to prevent fading
The benefits of keeping on top of your records as you go are multi-fold. Tax time will be a lot less stressful because you've kept your records up to date during the year; and you'll feel confident that you're claiming every possible deduction because nothing has been accidentally forgotten or overlooked.
Capital Gains Tax Implications
Capital Gains Tax (CGT) may apply when you sell your property which is why keeping accurate records (point 1 above) is crucial.
Airbnb
Tax deductions on Airbnb (or other short-term rental site) properties can be a little trickier to navigate depending on whether you are renting out an entire house or just a room. If you only rent part of the house, there's a little bit more involved in working out the proportions of expenses you can claim.
You need to be aware that you must declare all income which can be offset against deductions of renting and there may be CGT implications based on the percentage of property rented and dates it was available for rent.
These are just some of the tax considerations of owning an investment property or one that is used for short-term rentals such as Airbnb or Stayz. For tailored advice and affordable investment property tax returns completed by a CPA, find out more here or contact us.
Why Choose Stellar Accounts?
Here's 5 reasons to get in touch with Debbie Hoffman from Stellar Accounts today:
We are experienced in investment and Airbnb property tax returns
Competitively priced, fixed fee upfront tax returns completed by a CPA
Convenient and secure online portals – no need to make time to visit the accountant, we are 100% online meaning we're available over the phone or skype to discuss your tax returns
We can help with all your accountancy and bookkeeping under the one roof
You can also join and follow our Facebook group – Aussie Tax for Airbnb Hosts and Investment Property Owners.
Tax Deductions on an Investment Property
For any advice about tax deductions on an investment property, have a chat with us at Stellar Accounts.
If you have any questions or you're ready to let us tackle your books, call us on 0428 887 104 today or enquire online here.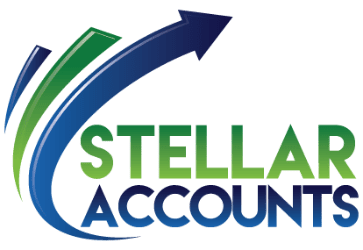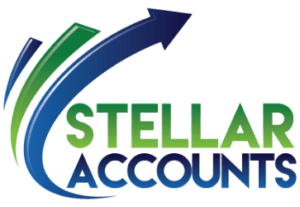 Stellar Accounts is Brisbane's leading small and new business accounting firm. We have a reputation for simplifying your accounting, tax and bookkeeping needs so you don't need to stress or worry.
With more than 20 years' experience across a wide array of industries – our clients (typically small and medium sized businesses) – gain a distinct advantage over their competitors because we keep them in the loop of the latest information and regulatory requirements. Call us on 0428 887 104.
Check out our blog for the latest news – including tips and tricks for better managing your business or personal financials.