It's no secret that some small business owners just don't like numbers or require the services of a full-time or in-house accountant, so if that's you it might be time to consider outsourced accounting services Australia.  
Stellar Accounts operates 100 per cent online, meaning our Certified Practising Accountant and Registered Tax Agent with more than 20 years-experience, can provide her service and experience to small business owners Australia-wide.  
If you're thinking about outsourcing your accounting work to an online professional, keep reading for what you should consider, or give our friendly team a call today on 0428 887 104. You can also enquire online here.
Advantages of Outsourcing Accounting Work
Not everyone has the time or knowledge to complete their own accounting work, and some businesses don't require their own accountant on the books.  
By outsourcing your accounting work to a qualified professional, it gives business owners or operators more time with family, and more time to concentrate on the business and what they do best.  
A registered accountant can also produce accurate and complete records for decision making purposes.  
It's important to note that a bookkeeper is not qualified to fulfil accountant services and if your business is registered for GST and BAS, a BAS or Tax Agent MUST manage your bookkeeping, and BAS requirements.  
Having the same person carry out bookkeeping and prepare BAS and tax returns will benefit a small business though, as it will reduce compliance costs and is more efficient to have one person who is across your business doing the work.  
For more information on the difference between a bookkeeper, BAS Agent and Tax Agent, head to our blog here.  
Who can
B
enefit from
O
utsourcing their
A
ccounting
W
ork?
Small business owners are the most likely to see the largest benefit from outsourcing their accounting work.  
Some reasons might include:  
They want to separate home from business

 

They're time and knowledge poor

 

They want to make sure their BAS and

t

ax returns are

accurate

 
What Should People Take 
Into
 Consideration When Outsourcing Accounting Work?  
Experience

 

Qualifications

 

Make sure they're registered with the Tax Practitioners Board

 

Reviews from clients

 

Communication skills

 

T

hey meet your specific needs
Read our blog which outlines more tips for hiring an online bookkeeper here. 
Outsourced Accounting Services Australia
Stellar Accounts has more than two decades experience in audit, financial accounting, taxation and bookkeeping and operates 100 per cent online. 
So, if you're thinking about outsourcing your accounting work, give us a call today on 0428 887 104 or enquire online here.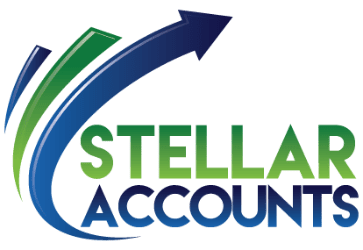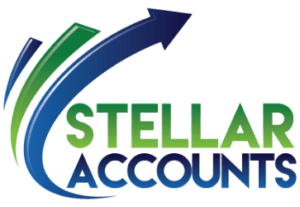 Stellar Accounts is Brisbane's leading small and new business accounting firm. We have a reputation for simplifying your accounting, tax and bookkeeping needs so you don't need to stress or worry.
With more than 20 years' experience across a wide array of industries – our clients (typically small and medium sized businesses) – gain a distinct advantage over their competitors because we keep them in the loop of the latest information and regulatory requirements. Call us on 0428 887 104.
Check out our blog for the latest news – including tips and tricks for better managing your business or personal financials.