On 12 March 2020, the Federal Government released the Economic Stimulus Package to assist those who are being affected, or will be, by the financial impacts of the Coronavirus.
This package aims to keep businesses operating and support Australian households as the challenges posed by the pandemic become clearer and spread to more industries.
"Australia is not immune to the global coronavirus challenge but we have already taken steps to prepare for this looming international economic crisis," Prime Minister Scott Morrison said on Thursday.
Four Parts to the $17.6 Billion Coronavirus Economic Stimulus Package
There are four parts to the $17.6 billion package which the government says should help up to 3.5 million businesses and 6.5 million individuals across Australia.
Here at Stellar Accounts we've summarised the most relevant points for both small businesses and individuals below. If you have any questions about your entitlements and what financial record keeping you need keep on top of to qualify, you can book a phone or video consultation here.
Coronavirus Economic Stimulus Package for Businesses:
1.     Business investment
Increase and extension of the instant asset write-off

This has increased from $30,000 to $150,000. Access to the write-off will expand and include business which have an aggregated annual turnover of less than $500 million to the end of this financial year.

Instant asset write-offs reduce the tax liability of a business and enable businesses to claim deductions for depreciating assets upfront in the year the asset was bought or used.
Accelerated depreciation deductions

Accelerated appreciation deductions will apply from March 12, 2020 – June 30, 2021, bringing forward deductions which would normally be claimed in later years.
2.     Cash flow assistance for small and medium sized business
Tax-free payments up to $25,000 for employers

Support, between $2000 and $25,000, will be available for eligible businesses, which employ staff between January 1, 2020 and June 30, 2020, and have a turnover of less than $50 million

This payment is not in the form or a direct cash payment, instead it's a credit equal to 50 % of the PAYG amounts withheld from wages and salary paid to employees.

Businesses which aren't required to withhold tax but still pay salary and wages to employees are able to receive a minimum payment of $2000

Businesses MUST lodge their Jan – March 2020 and the April –June 2020 BAS returns to receive this PAYG Credit
Wage subsidy of up to 50% of an apprentice or trainee wage

Employers who are eligible can apply for a wage subsidy which is 50 % of an apprentice of trainee's wage for up to 9 months from January 1 – September 30, 2020.

Business with less than 20 employees can access these payments

Up to $21,000 per apprentice can be received per apprentice (or a maximum of $7,000 each quarter)

To be eligible the trainee or apprentice must have been in training with the business as of March 1 2020

Employers should be able to register for the subsidy from early next month
3.     Targeted support for sectors, regions and communities which are severely affected
$1bn to those sectors which have been disproportionately impacted

In particular this includes tourism, education and agriculture

Initial measures include promotion of domestic tourism, extra assistance to help businesses identify other means of export and supply, and waiver of fees for tourisms businesses operating in the Commonwealth National Parks and the Great Barrier Marine Park
Coronavirus Economic Stimulus Package for Individuals:
4.     Household stimulus payments to drive cash into the economy
One-off tax-free $750 payment to social welfare recipients

This includes pensioners, income support recipients and eligible concession card holders. Pensioners will be the biggest group to benefit from this payment.

These payments will begin from March 31 and most are expected to be made by mid-April
Accounting and Bookkeeping Advice for Coronavirus Impacts
If you have any queries about the Australian Government's Economic Stimulus Package and how it affects you or your small business, please reach out via email – or schedule an appointment if you require a consultation via this link –https://stellaraccounts.gettimely.com/book.
---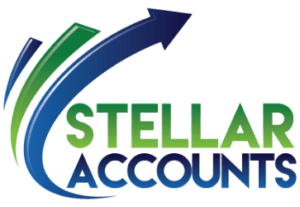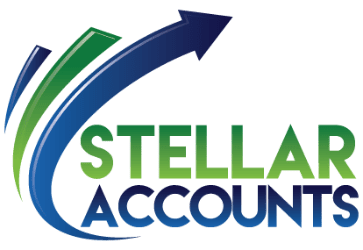 Stellar Accounts is Brisbane's leading small and new business accounting firm. We have a reputation for simplifying your accounting, tax and bookkeeping needs so you don't need to stress or worry.
With more than 20 years' experience across a wide array of industries – our clients (typically small and medium sized businesses) – gain a distinct advantage over their competitors because we keep them in the loop of the latest information and regulatory requirements. Call us on 0428 887 104.
Check out our blog for the latest news – including tips and tricks for better managing your business or personal financials.