If the financial paperwork side of running a business has you feeling a little frazzled, Stellar Accounts can help with online Bookkeeping Services across Melbourne, Sydney and Brisbane.
We've also outlined our top bookkeeping tips and tricks that might help lessen the stress.
Need help getting (and keeping) your books in order? Enquire online here or call us on 0428 887 104.
Bookkeeping Rates and BAS Packages
At Stellar Accounts our bookkeeping and BAS prep packages (for XERO only), start from $225/month or we also prepare BAS returns from $155 – for clients all around Australia.
How does it work?
If you use accounting software – invite Stellar Accounts as a user – and we can review your quarterly bookkeeping and prepare the BAS return for you to check and sign.
If you do not use software – email us your spreadsheets and bank statements for the quarter and we can produce the BAS from this information.
We may request invoices/receipts to be provided to us – we also offer an initial telephone conversation to sort any queries. Once prepared, the BAS will be emailed for you to review.
Once you are happy with the prepared BAS return, you sign it electronically and return to us for lodging with the ATO.
Payment for our services is required up front and BAS completion normally takes 4-5 days from payment.
Contact Deb from Stellar Accounts on 0428 887 104 to arrange your BAS appointment now.
8 Small Business Bookkeeping Tips
Set aside funds to pay tax – it's important to budget for costs including taxes and employee super. Open another bank account and regularly transfer funds across to it from the business account. Saving for these types of payments is a far better option and assists with cash flow.
Reconcile the bank account every month – you need to ensure that the bank balance in your bookkeeping system matches that of the actual bank statement. Always perform a bank reconciliation to the actual bank statement at least once a month.
Record all business expenses – even those not paid via the business bank account e.g. paying for postage with cash. Record them against your drawings account (for sole traders) or loan account (for companies or other). Keep electronic copies of all receipts/invoices to support your expenses. A lot of software has apps that allow you to take pictures of your receipts and load to software – also look at ReceiptBank and Hubdoc.
Separate personal and business finances. Never, ever use the same bank account for personal and business transactions. If you do, your bookkeeping will become very messy and difficult to navigate.  Always open a business bank account for your business and keep personal savings accounts and credit cards etc for personal spending.
It's important to have a professional accounting practice you can trust – ask colleagues or business associates for recommendations. Seek out a firm who has experience with your type of business. Take the time to build a trusted relationship with your accountant to gain the very best financial outcome for you and your business.
Don't be afraid to follow up overdue invoices owed to you – most times it is simply a forgotten invoice and a quick call is all it takes to get paid. Some online accounting software programs have in-built invoice reminder features (like XERO), or use an add-on app that sends automated reminders, to save time on phone calls chasing up people.
Spend time getting your accounts in order – and set up a schedule for bookkeeping duties. Put aside time either weekly, fortnightly or monthly to record your business expenditure and review your accounts payable and receivable. If you are time poor, consider hiring a professional bookkeeper to help with these tasks.
Invest in a professional online accounting software program – monthly subscription costs can be claimed as an expense to your business. This will give you back valuable time to re-invest into your business and focus on the big picture, and not spend your precious time on the small stuff.
Bookkeeping Services Melbourne, Sydney, Brisbane
At Stellar Accounts we use and recommend XERO – always happy to have a chat about how XERO can save you time and money! Call us on 0428 887 104.
If you're looking for affordable bookkeeping services from a Certified Practising Accountant (CPA) no matter whether you live in Melbourne, Sydney or Brisbane, or elsewhere in Australia. Contact Stellar Accounts today!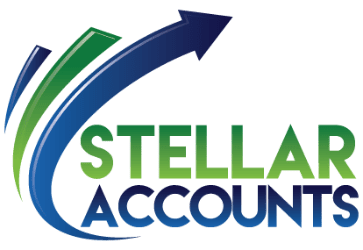 Stellar Accounts is Brisbane's leading small and new business accounting firm. We have a reputation for simplifying your accounting, tax and bookkeeping needs so you don't need to stress or worry.
With more than 20 years' experience across a wide array of industries – our clients (typically small and medium sized businesses) – gain a distinct advantage over their competitors because we keep them in the loop of the latest information and regulatory requirements. Call us on 0428 887 104.
Check out our blog for the latest news – including tips and tricks for better managing your business or personal financials.