Using a hammer, paintbrush or other any tool is a lot different from accounting which is why we can help with bookkeeping for tradies.
Stellar Accounts are experts in bookkeeping with more than two decades experience. We help our clients maximise their profits while minimising their taxes and take away the stress of doing the books.
And as our services are completely online, it means you can spend more time on the tools rather than in the car travelling to and from appointments.
For more information, contact Debbie at Stellar Accounts on 0428 887 104 or enquire online.
How Can Stellar Accounts Help You?
Managing a business is hard enough. Let Stellar Accounts can take the stress away by handling your accounting needs including;
BAS
Bookkeeping

Accounts payable
Bank reconciliation
Superannuation
Accounts receivable
Payroll processing
Set-up of accounting software packages

Tax returns
Business advisory
Client Testimonial
Our client Matt runs a roofing company and says Stellar Accounts has been great to deal with.
Here's what he had to say:
"Deb has been fantastic to deal with in our trade business. Nothing is an issue, she is very mindful of your own time and tasks ahead that need our attention. Deb has been an asset to us during a difficult time within our family, and having Deb meant it was one less thing we needed to worry about. We highly recommend her and her service efficiency in business."
What We Need From You
We offer advice tailored to our clients and their specific business needs.
To do that we require:
Access to accounting systems
Bank accounts, invoices and receipts
Knowledge on how your business operates
Why Use a Bookkeeper for Your Business?
At Stellar Accounts, we understand that running a small business can be time consuming and stressful.
But if you use the services provided by our experienced CPA (Certified Practising Accountant) and registered tax agent, you can avoid common mistakes which occur when you do your own bookkeeping.
We help manage tax, GST and super obligations, and due to our experience in the industry we ensure there are no surprises for business owners.
We also provide ongoing support and meaningful advice for your business. In addition, we have access to reporting mechanisms, so your business decisions are based on accurate and up-to-date information.
Bookkeeping for Tradies
At Stellar Accounts we can help tradies with their bookkeeping needs. If you'd like to find out more about our services, give Debbie from Stellar Accounts a call today on 0428 887 104 or enquire online here.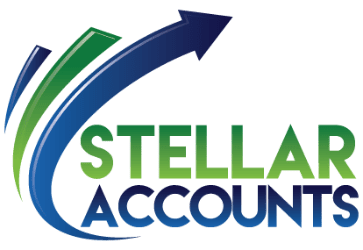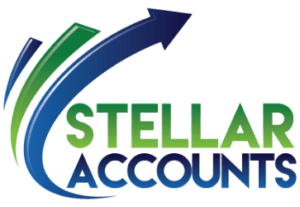 Stellar Accounts is Brisbane's leading small and new business accounting firm. We have a reputation for simplifying your accounting, tax and bookkeeping needs so you don't need to stress or worry.
With more than 20 years' experience across a wide array of industries – our clients (typically small and medium sized businesses) – gain a distinct advantage over their competitors because we keep them in the loop of the latest information and regulatory requirements. Call us on 0428 887 104.
Check out our blog for the latest news – including tips and tricks for better managing your business or personal financials.