Are you searching for the best bookkeeper in Melbourne?
At Stellar Accounts, we understand numbers aren't everyone's cup of tea! We aim to reduce the stress of your bookkeeping needs, and we operate completely online – saving you time in travel and meaning we can help you no matter where you are in the country.
With more than 20 years' experience, we are a CPA (Certified Practising Accountant) with experience in financial accounting, taxation and bookkeeping and always aiming to achieve the best possible results for our clients.
To find out more or for an obligation free consultation, call us on 0428 887 104 or contact us online.
Small Business Accountant
Laura has been a client of Stellar Accounts for about six months and runs an e-commerce business.
She recently gave us a 5-star review and here's what she had to say about our service:
"Deb has been an absolute legend to work with. Not only has she done an epic job getting our tax returns done but the advice she provides both in her social media groups and on a one to one basis is nothing short of amazing. Can't recommend enough xxx"
Why Choose Stellar Accounts?
Taxation services: Stellar Accounts is run by a Certified Practising Accountant and Registered Tax Agent. That means we take the time to ensure our clients get the maximum refund possible.
Business services: Our bookkeeping services are customised to suit your business needs.
Business advice: Aren't sure how to structure your business? We can help you decide what will work best whether you are a sole trader, partnership or company.
Stellar Accounts Facebook Services
As part of our service, we run a Facebook Group called Australian Small Business – Tax, BAS, GST advice, which is a tax advisory group available to anyone in the country who has a small business.
Laura is a member, and this is how she was introduced to Stellar Accounts.
Stellar Accounts Ongoing Support
Debbie is available during office hours to answer queries from clients which assist them in operating their businesses.
She also answers her own phone calls and emails, which is different to a lot of other accounting firms – where sometimes clients can never actually get in touch with their accountant.
Best Melbourne Bookkeeper
At Stellar Accounts we have a friendly and approachable attitude and will ensure you receive the best possible experience and return. If you want to speak to the best Melbourne Bookkeeper, call Debbie on 0428 887 104 or enquire online.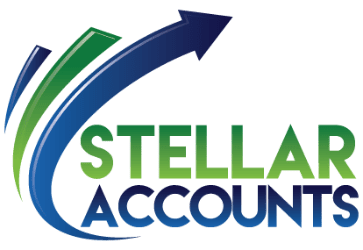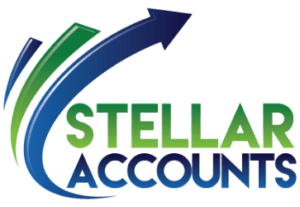 Stellar Accounts is Brisbane's leading small and new business accounting firm. We have a reputation for simplifying your accounting, tax and bookkeeping needs so you don't need to stress or worry.
With more than 20 years' experience across a wide array of industries – our clients (typically small and medium sized businesses) – gain a distinct advantage over their competitors because we keep them in the loop of the latest information and regulatory requirements. Call us on 0428 887 104.
Check out our blog for the latest news – including tips and tricks for better managing your business or personal financials.